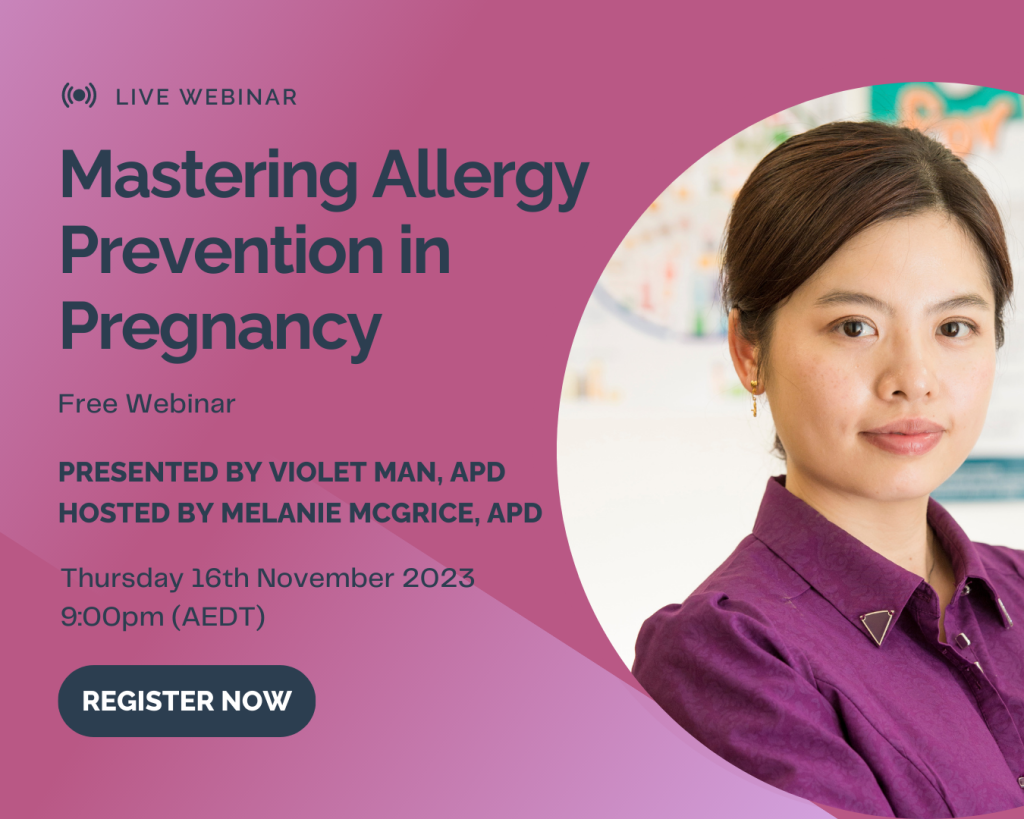 Food allergies have become serious health concerns among infants and children in developed and developing countries. Research has suggested that the presence of maternal food allergies may expose the offspring to genetic predisposition, making them more susceptible to allergen sensitisation.
In this free webinar, Violet will discuss the latest research on allergy prevention in pregnancy and provide an updated recommendation.
Join our free Journal Club. 
You'll receive a synopsis of three journal articles in your inbox every week to help you stay abreast of the research.