The 4 stages of support for fertility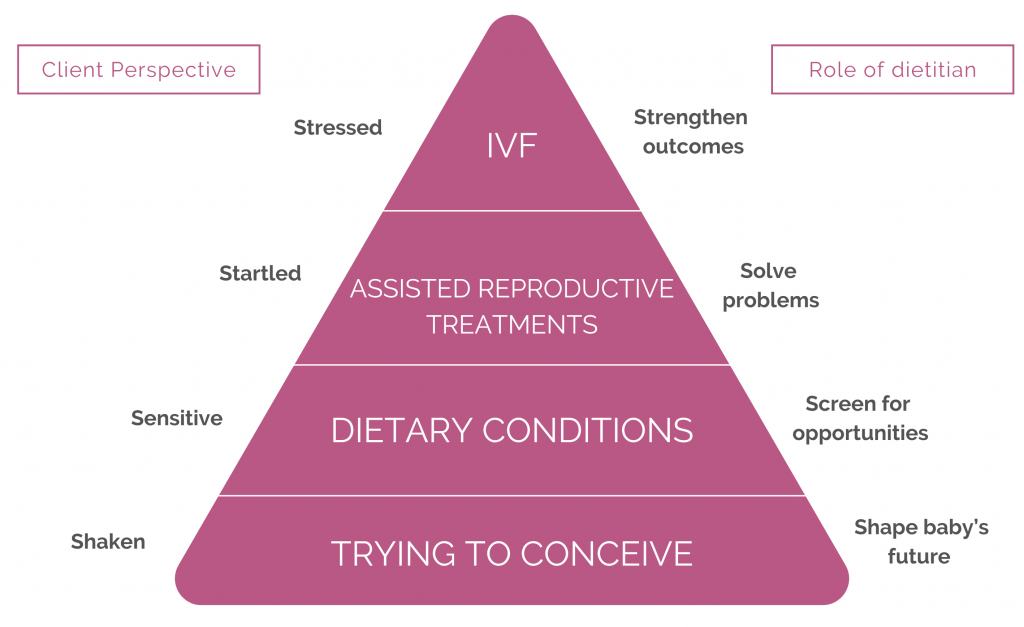 When it comes to fertility, there are so many ways in which dietitians can make a difference!
Starting at the base of the pyramid, couples start thinking about trying to conceive. They may feel a little 'shaken' and overwhelmed by the gravity of the life-changing step that they are about to undertake. Couples may feel nervous about their chances of conception after hearing horror stories of others' fertility journeys, and they may feel shaken by the knowledge that their health can impact their eggs or sperm that may go on to become their child. As dietitians, we have the opportunity to support these couples to optimise their gamete health to give their future baby the best possible start to life.
Next, couples with dietary conditions such as Coeliac Disease, endometriosis, PCOS, diabetes, IBD, thyroid conditions and insulin resistance may be 'sensitive' to the fact that it may be more challenging for them to conceive. For these couples, dietitians can 'screen for opportunities' to optimise their dietary conditions without the need for progressing to expensive and invasive fertility interventions. For example, for a client with diabetes, optimising their HbA1c can significantly optimise their fertility, making dietitians key healthcare professionals to see early on the fertility journey.
Clients who are undergoing Assisted Reproductive Treatments often present feeling 'startled' by the news that they haven't been able to conceive naturally and need assistance. Dietitians have a unique opportunity to 'solve problems' for these clients using the power of nutrition. For example, if a client is struggling with menstrual cyclicity, Medical Nutrition Therapy can impact hormones to optimise ovulation.
Finally, at the peak of the pyramid, clients who are undergoing IVF, are often feeling stressed by the knowledge that they are investing a significant amount of time, money and effort into their fertility treatments. Thankfully, research shows us that nutrition can 'strengthen outcomes'.
So, don't delay, refer your clients to an Early Life Nutrition Alliance dietitian today so that they can start optimising their egg health.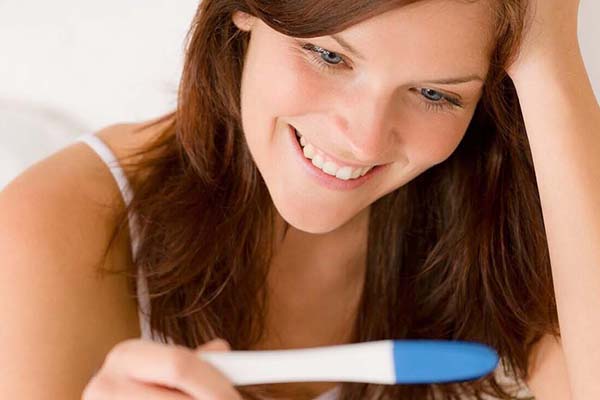 Subscribe here to receive regular nutrition tips on how to give your baby the best start in life